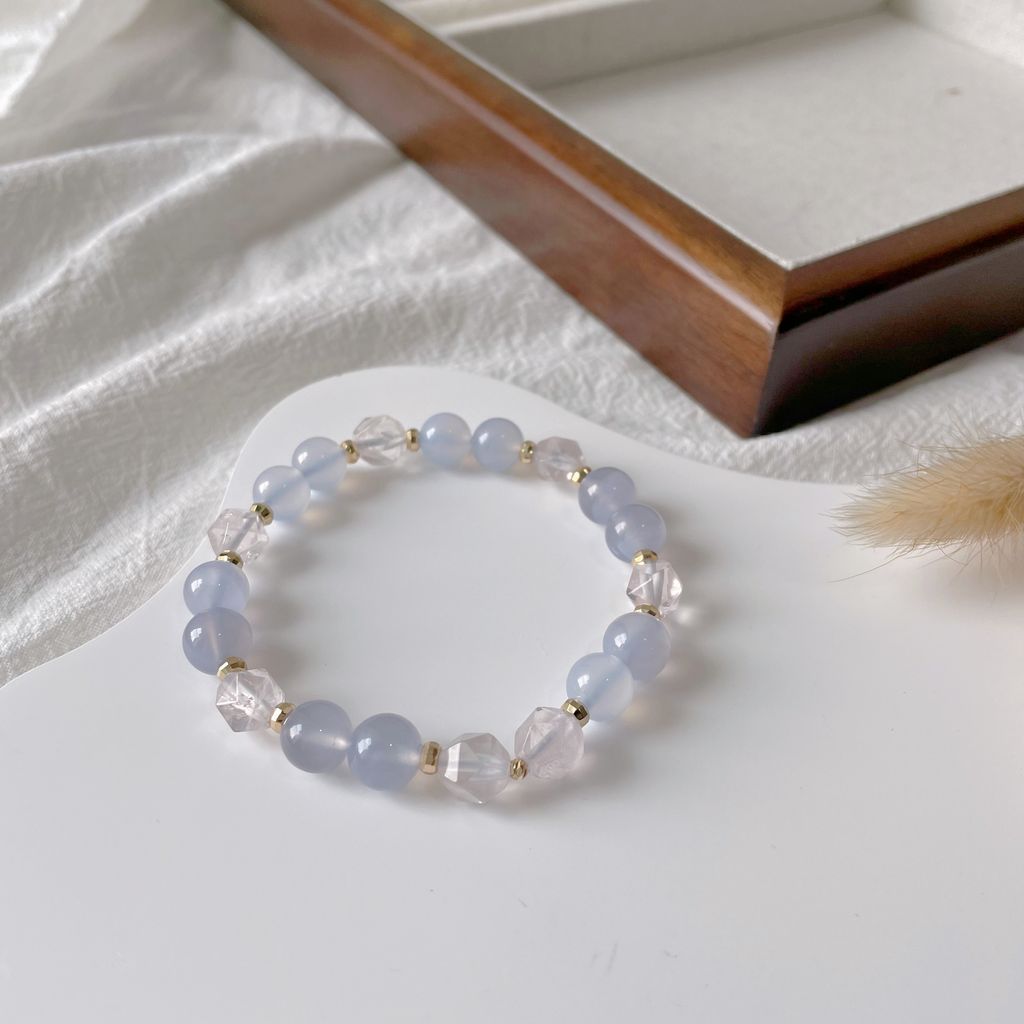 L1181 : Chalcedony & Rose Quartz (8mm)
* Standard 16cm
In chakra practices, chalcedony is believed to be the stone of communication and is often placed by the pharynx to stimulate the throat chakra. The throat chakra is considered the voice of the body and allows energy or pressure from the other chakras to be released.
Chalcedony has the power to soothe self-doubt and bring inner peace to the wearer. It is believed that blue chalcedony helps in calming and centering the emotional energy, while encouraging the wearer to acquire tranquility. Healing: This gem is best for people who have a propensity to get worried easily.
Like Rose Quartz, Chalcedony has a sweet, feminine energy and aligns with the heart chakra. It encourages loves, but unlike rose quartz, its energy is softer, gentler, and of a higher vibration. It nurtures and supports the wearer and helps smooth ruffled feathers
* Earrings are made using s925 silver/ 24k gold plated or stainless steel finishing, hence it is suitable for sensitive ears as it's nickel free.
* Please note: Each pieces of crystal may vary slightly in size, appearance, grain & colour as our crystals are natural element & hand crafted.
Customer comments
| Author/Date | Rating | Comment |
| --- | --- | --- |