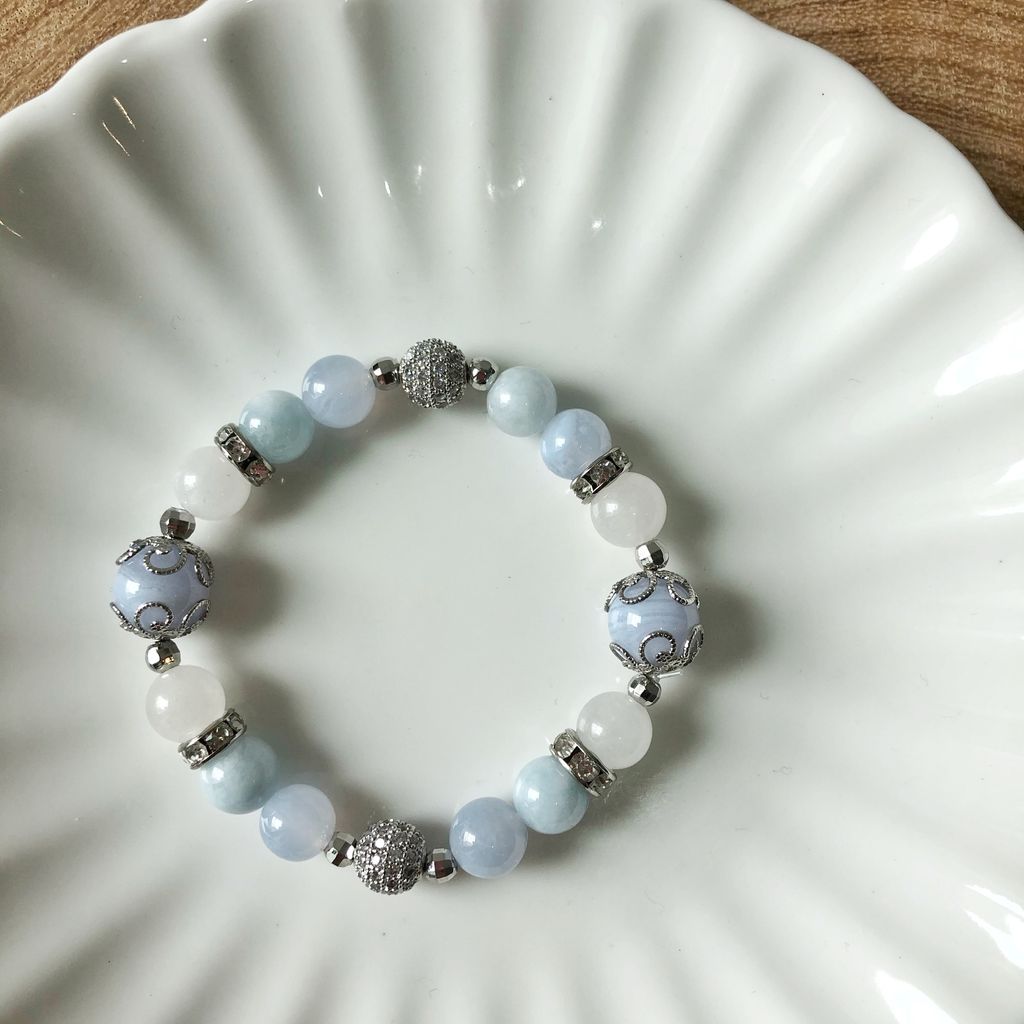 L516 Blue Lace Agate, Aquamarine and Natural White Jade
Blue Lace Agate will boost your ability to communicate, especially the thoughts and feelings that you receive from your higher self. This is a soothing and nurturing stone, that will bring you calmness and peace of mind, and it is an excellent emotional healing stone, with strong metaphysical properties
It is calming, soothing, and cleansing, and inspires truth, trust and letting go. In ancient lore, Aquamarine was believed to be the treasure of mermaids, and was used by sailors as a talisman of good luck, fearlessness and protection. It was also considered a stone of eternal youth and happiness.
Physically, White Jade assists the body to heal itself, helps with bladder and kidney problems, and eases the pain of arthritis and other joint illnesses, especially in the hips. White Jade also helps with fluid retention, high blood pressure and imbalances in blood sugar levels.
* Earrings are made using s925 silver/ 24k gold plated or stainless steel finishing, hence it is suitable for sensitive ears as it's nickel free.
* Please note: Each pieces of crystal may vary slightly in size, appearance, grain & colour as our crystals are natural element & hand crafted.
Customer comments
| Author/Date | Rating | Comment |
| --- | --- | --- |