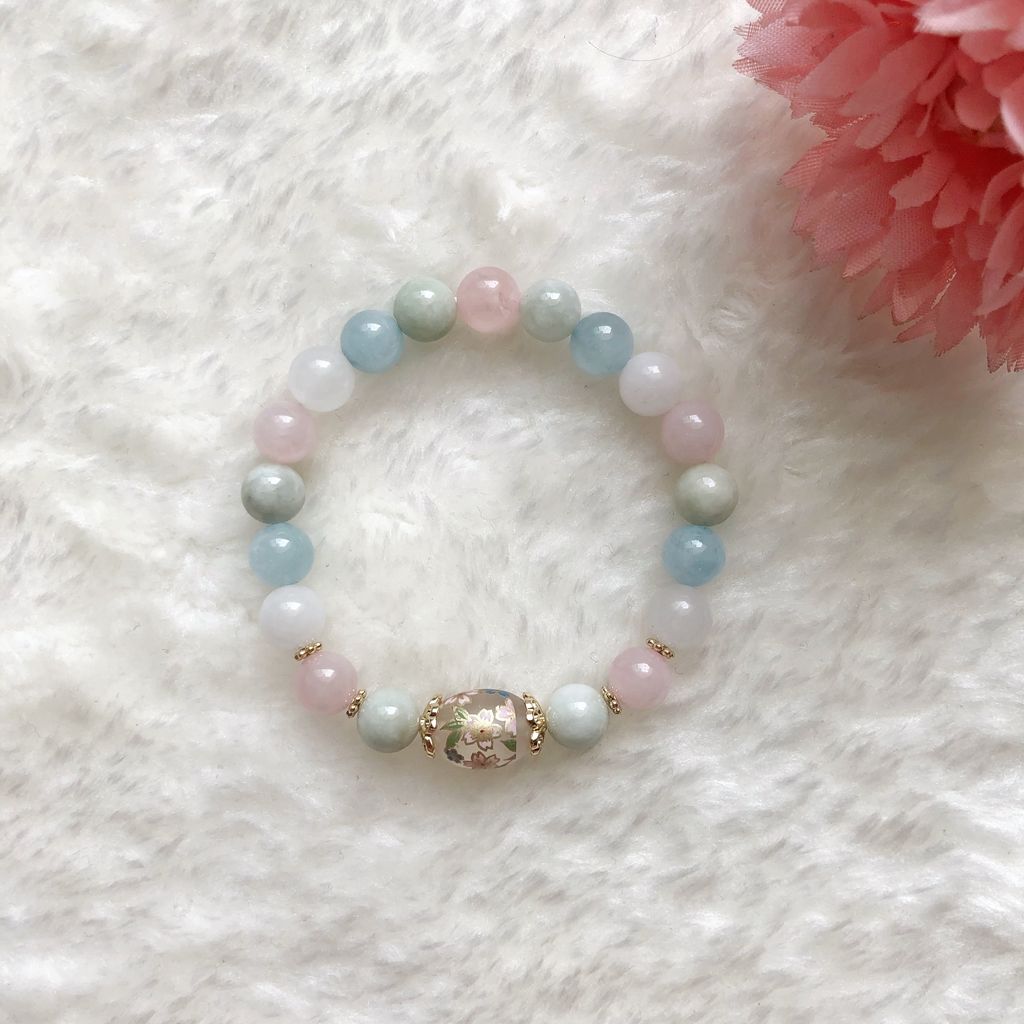 L601 Rose Quartz, Aquamarine, White Jade, Jade
A protective stone, Jade keeps the wearer from harm and brings harmony. Jade attracts good luck and friendship. It stabilises the personality and promotes self-sufficiency. Soothes the mind, releasing negative thoughts.
Rose Quartz is the stone of universal love. It restores trust and harmony in relationships, encouraging unconditional love. Rose Quartz purifies and opens the heart at all levels to promote love, self-love, friendship, deep inner healing and feelings of peace.
It is calming, soothing, and cleansing, and inspires truth, trust and letting go. In ancient lore, Aquamarine was believed to be the treasure of mermaids, and was used by sailors as a talisman of good luck, fearlessness and protection. It was also considered a stone of eternal youth and happiness.
White Jade assists the body to heal itself, helps with bladder and kidney problems, and eases the pain of arthritis and other joint illnesses, especially in the hips. White Jade also helps with fluid retention, high blood pressure and imbalances in blood sugar levels.
* Earrings are made using s925 silver/ 24k gold plated or stainless steel finishing, hence it is suitable for sensitive ears as it's nickel free.
* Please note: Each pieces of crystal may vary slightly in size, appearance, grain & colour as our crystals are natural element & hand crafted.
Customer comments
| Author/Date | Rating | Comment |
| --- | --- | --- |