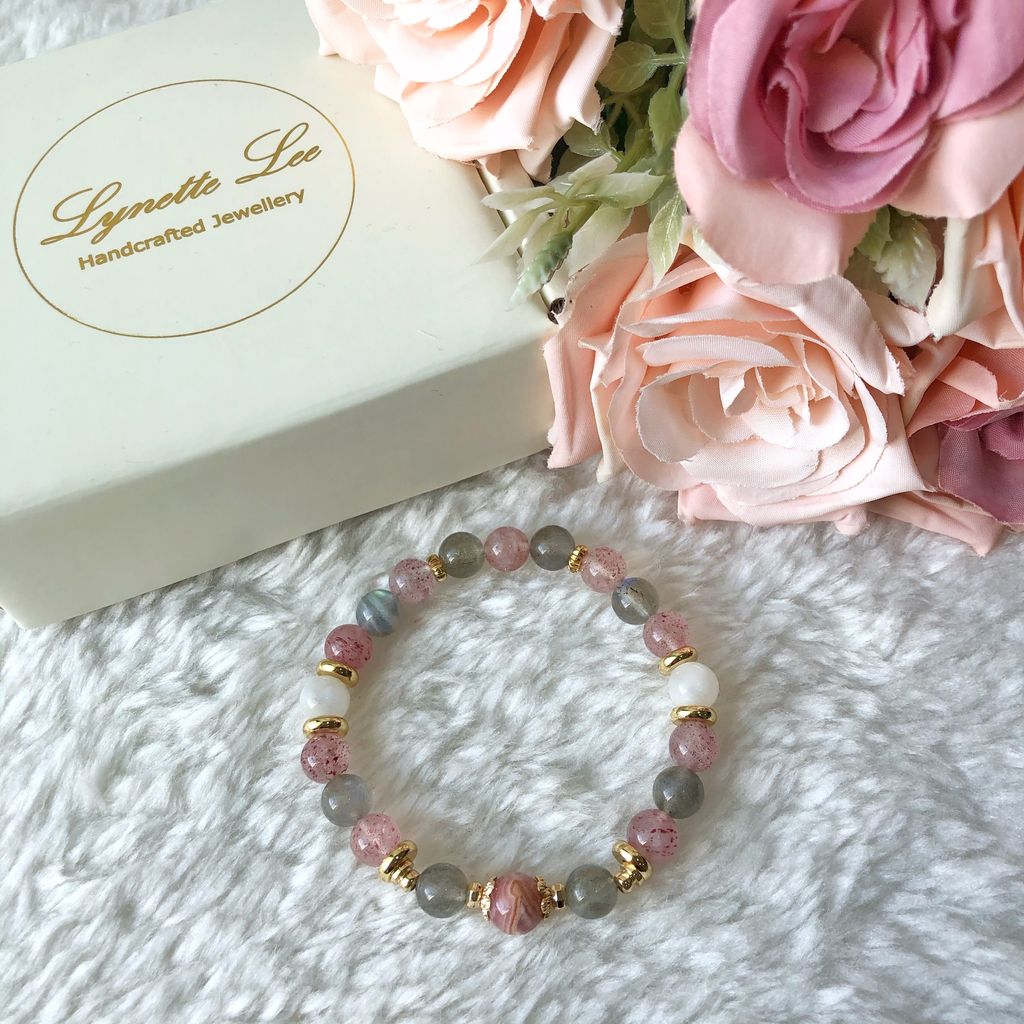 L796 Rhodochrosite, Labradorite, Strawberry Quartz & Moonstone
Rhodochrosite is a stone that integrates physical and spiritual energies, stimulating love and passion while energising the soul. Rhodochrosite opens the heart, lifting depression and encouraging a positive and cheerful outlook. It improves self worth and soothes emotional stress.
Labradorite is excellent for strengthening intuition - promoting psychic abilities. Labradorite banishes fears and insecurities, and strengthens faith in the self and trust in the universe. It stimulates the imagination and calms an overactive mind , developing enthusiasm and new ideas
Strawberry Quartz can bring a sense of calm and tranquility during times of stress, and its gentle, nurturing vibration helps in the search for your soulmate or perfect love partner. The Hematite inclusions in Strawberry Quartz mean that it is also a good grounding stone.
A stone for "new beginnings", Moonstone is a stone of inner growth and strength. It soothes emotional instability and stress, and stabilises the emotions, providing calmness. Moonstone enhances intuition, promotes inspiration, success and good fortune in love and business matters.
* Earrings are made using s925 silver/ 24k gold plated or stainless steel finishing, hence it is suitable for sensitive ears as it's nickel free.
* Please note: Each pieces of crystal may vary slightly in size, appearance, grain & colour as our crystals are natural element & hand crafted.
Customer comments
| Author/Date | Rating | Comment |
| --- | --- | --- |