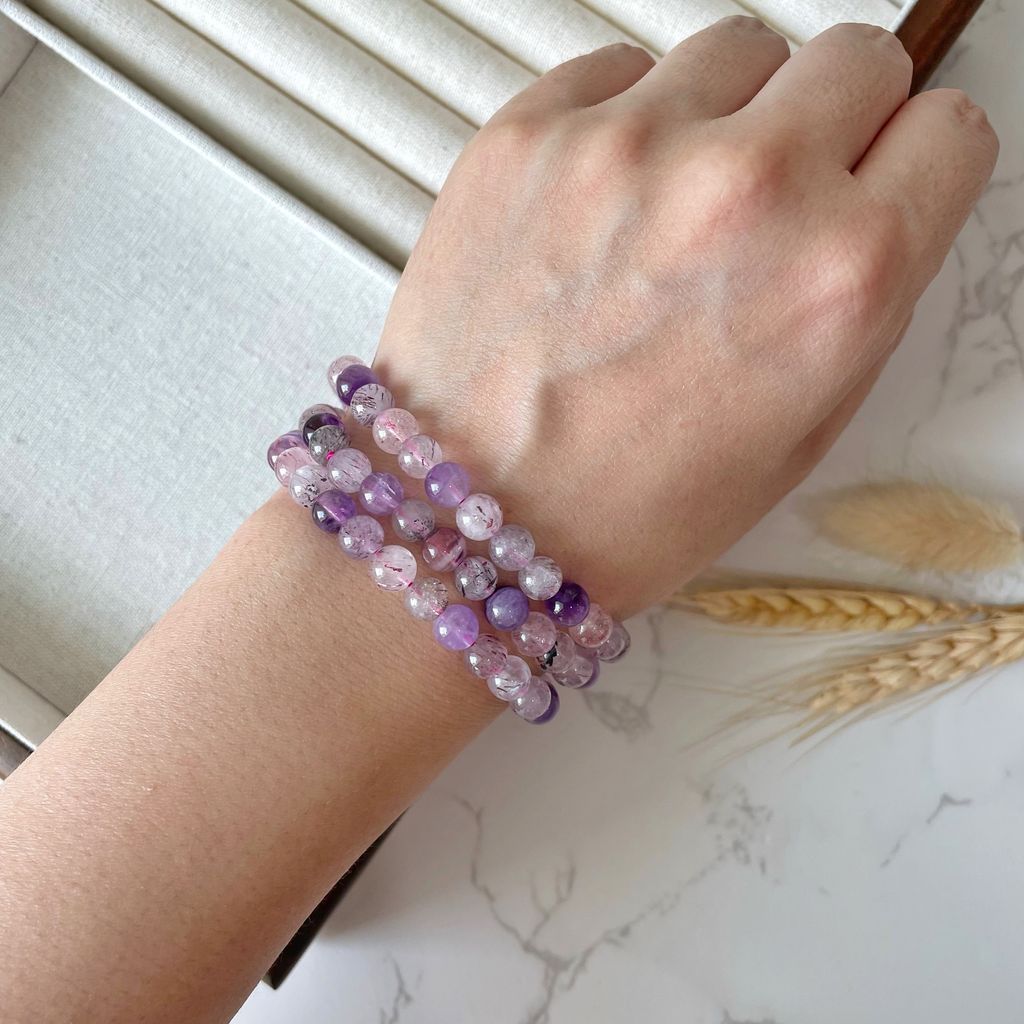 L1161 : Super 6 (6.5mm) 3 lapse
Super Seven, also known as Melody Stone or Sacred Stone, is an extremely rare mineral with seven crystals in one. The crystals are Amethyst, Cacoxenite, Goethite, Lepidocrocite, Rutile, Smoky Quartz, and Quartz (which all the minerals are usually naturally encased in). This unique mineral only has one small locality in the entire world, and that mine is currently flooded and underwater.
Working with Super Seven repeatedly will help expand one's consciousness while pushing for complete mental clarity. This stone helps bring the strength of one's mind to the forefront, unlocking it and pushing one to process lingering thoughts and emotions. Once one is able to begin clearing their mind, they can then begin the journey of channeling the higher knowledge down to an earthly plane. Once this energy is grounded, it can then be used to push one in the direction of their most desired dreams.
* Earrings are made using s925 silver/ 24k gold plated or stainless steel finishing, hence it is suitable for sensitive ears as it's nickel free.
* Please note: Each pieces of crystal may vary slightly in size, appearance, grain & colour as our crystals are natural element & hand crafted.
Customer comments
| Author/Date | Rating | Comment |
| --- | --- | --- |