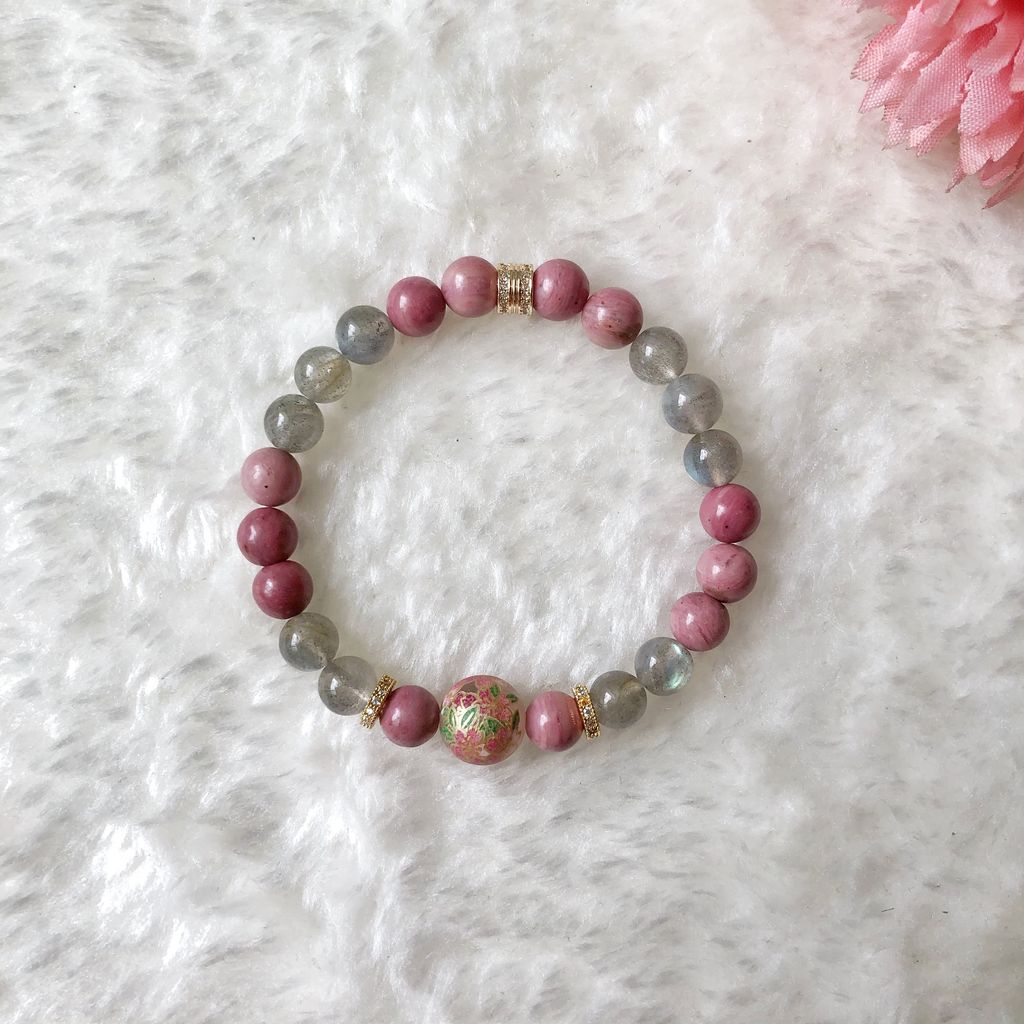 L608 Labradorite & Rhodonite
Rhodonite is a stone of compassion, an emotional balancer that clears away emotional wounds and scars from the past, and that nurtures love. It stimulates, clears and activates the heart. Rhodonite grounds energy, balances yin-yang, and aids in achieving one's highest potential. It heals emotional shock and panic.
Labradorite treats disorders of the eyes and brain, stimulates mental acuity, and relieves anxiety and stress. It regulates metabolism, balances hormones and relieves menstrual tension. Labradorite treats colds, gout, and rheumatism, lowers blood pressure, and aids in digestion.
* Earrings are made using s925 silver/ 24k gold plated or stainless steel finishing, hence it is suitable for sensitive ears as it's nickel free.
* Please note: Each pieces of crystal may vary slightly in size, appearance, grain & colour as our crystals are natural element & hand crafted.
Customer comments
| Author/Date | Rating | Comment |
| --- | --- | --- |